Grand Spirit
In the past, it was named Spirit Lake by the Ute Tribe because they believed the lake's cold waters to be the dwelling place of departed souls. We have combined these terms to describe Grand Lake's premiere accommodations and events venue, retaining the best of our history while providing the modern conveniences that make your stay and event memorable. Grand Spirit® and Western Riviera Lakeside Lodging provides you with the greatest selection of lodging in the locations and price ranges you desire. Grand Spirit® and Western Riviera Lakeside Events provides the perfect backdrop for any gathering year-round.
In every season, our staff is available to answer questions for you and will work hard to earn your business. As you plan your vacation or special event, we hope you choose Grand Lake as your destination and Western Riviera for your events venue, catering and lodging.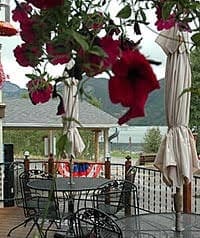 The Western Riviera Motel is located on the shore of Grand Lake in the heart of the Village. All 16 rooms face the lake and include phones and color cable TV. In the summer, listen to the hummingbirds from the Western Riviera Motel deck as you revel in the breathtaking view of mountain vistas reflecting on the lake, or enjoy a game of beach volleyball and the picnic area located between the motel and lake. During the winter, the volleyball court becomes an ice skating rink and the view a winter wonderland!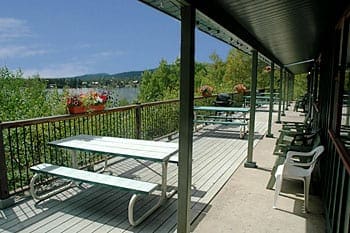 Western Riviera Lakeside Cabins are located on Grand Lake directly across the street from the motel with spectacular views of Shadow Mountain and Mt. Baldy. The upper cabins include kitchen efficiencies and walk out onto a shared lakefront deck with chairs, picnic tables and grills. The lower cabins include a small refrigerator, microwave and a coffee pot, and walk out to a shared lakefront deck with chairs. All cabins include color cable TV, but do not have phones.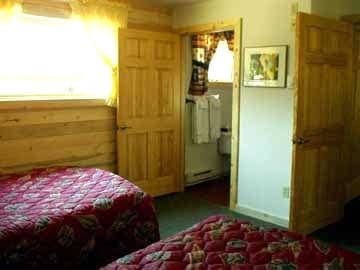 Western Riviera Cabins are located in the heart of the Village of Grand Lake a block and a half off the lake. These newly remodeled cabins mix the feel of historic old Grand Lake with the modern conveniences you desire. All cabins include kitchens, full baths (some have wheelchair accessible showers) and color cable TV, and face the courtyard with picnic tables and outdoor grills. No phones. These cozy, comfortable cabins are available in 3 different configurations. Our small cabins sleep up to 2, our medium cabins sleep up to 4, and our large two-room cabins sleep up to 6.

Check Out the New Western Riviera Lakeside Events Center
If you are planning a wedding, reunion, meeting or party in Grand Lake,
Western Riviera Lakeside Events has the perfect lakeside venue for your
event! Western Riviera has recently acquired Water's Edge which sits
adjacent to our lakeside cabins and tree house (see aerial map) providing
the perfect spot for your gathering.
This finely finished 2,000 sq. ft. interior space accommodates up to 122
guests, and includes a great room, bar and restrooms. The great room and
1,000 sq. ft. outdoor deck space are perfect for casual or formal events,
boasting lake views throughout both the great room and deck!
Book your event lakeside at Western Riviera Lakeside Events now by calling
(970) 627-3580! You can do it all here! Guests will be mesmerized by the
awe-inspiring views of mountain vistas reflecting on Grand Lake while
watching boats and people along the waterfront.