Penthouse at 1000 Grand
The view from the Penthouse has one side overlooking Grand Lake and the other side overlooking Grand Lake's Town Park.
Features:
Lake view
Grand Lake Town Park view
3 Bedrooms
1 King bed
2 Queen beds
2 Queen bed sofa sleepers
3 Bathrooms
2 Jacuzzi tubs
3 Fireplaces (1 in each bedroom)
3 Living areas (1 in each bedroom)
Fully stocked kitchen/kitchenette
3 TV's (1 in each bedroom)
WiFi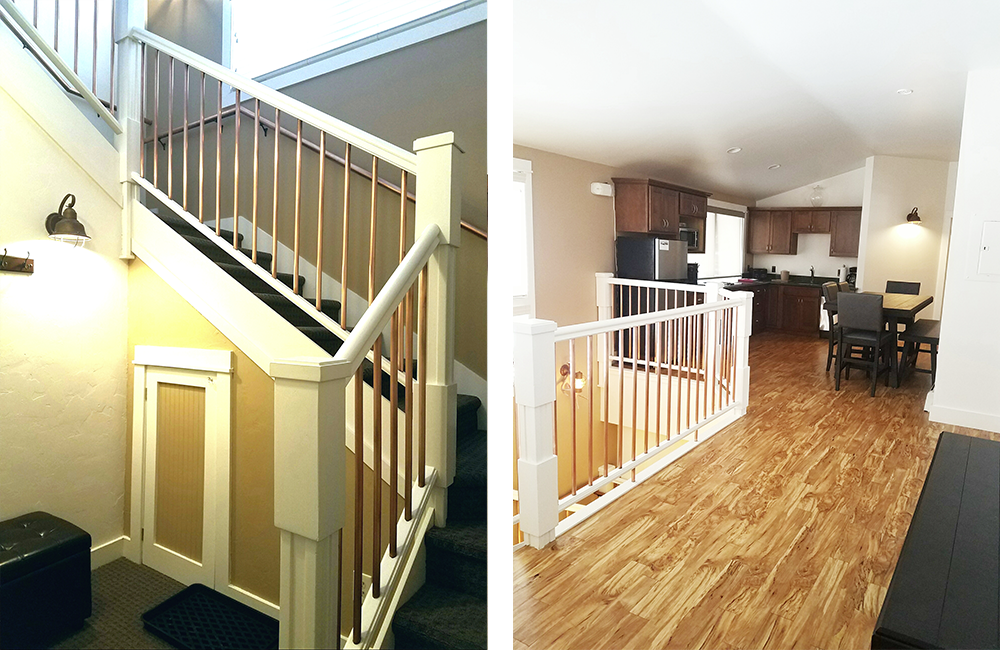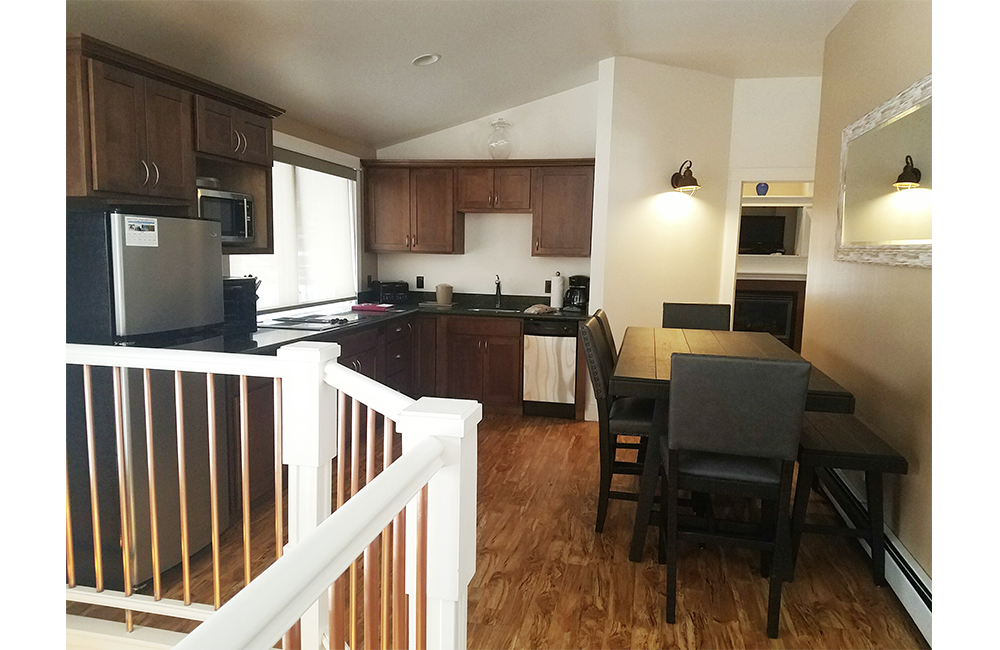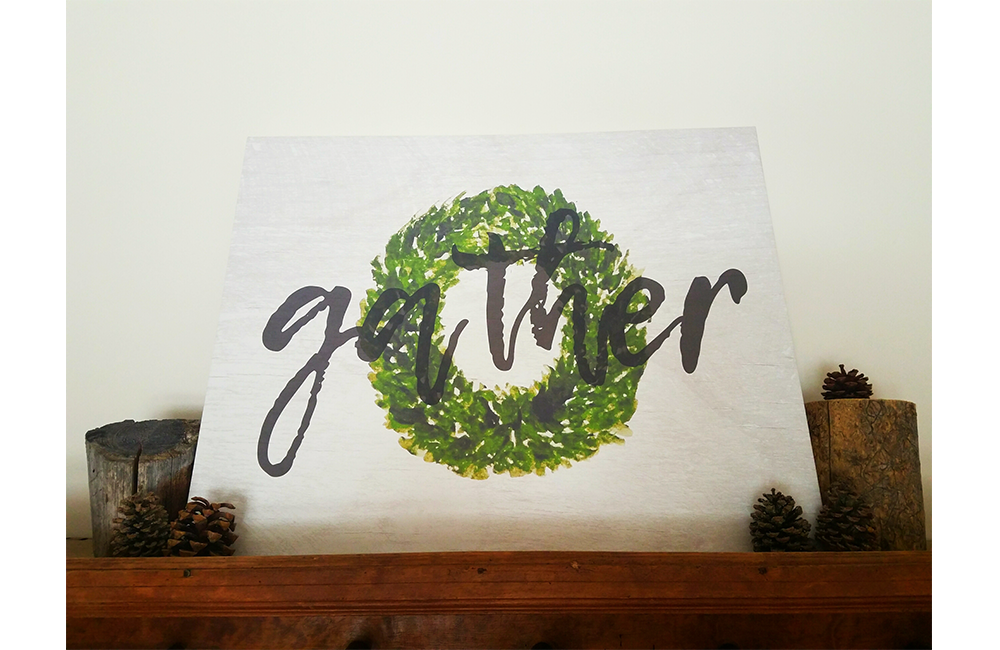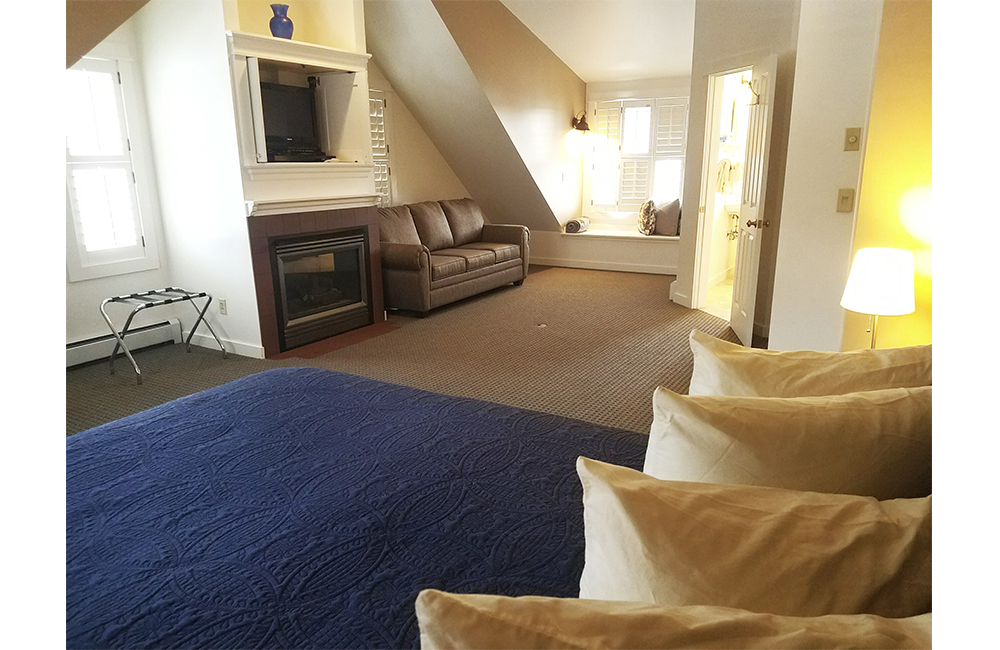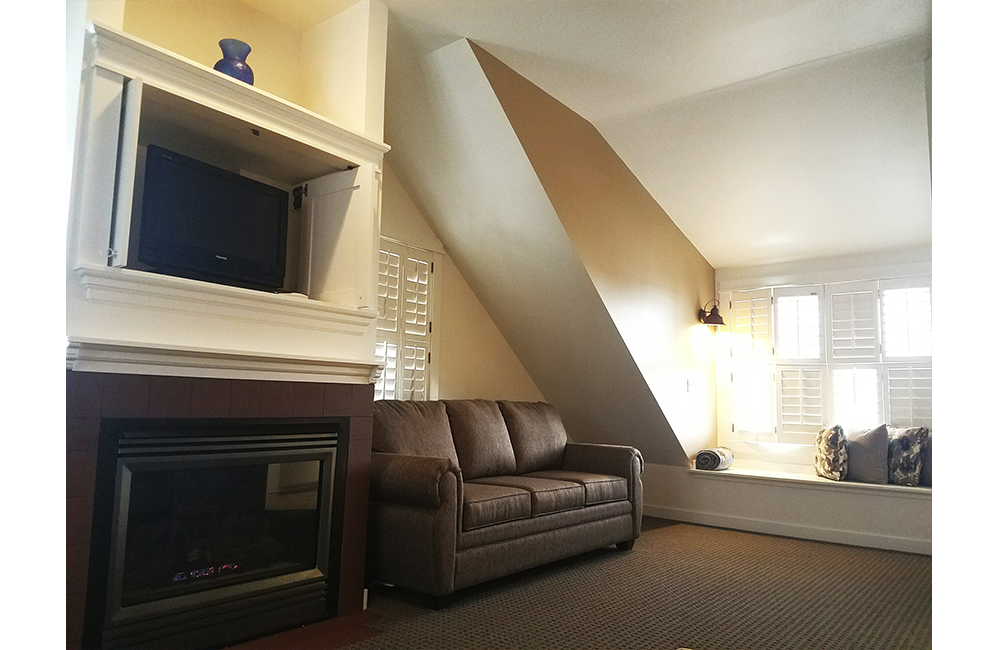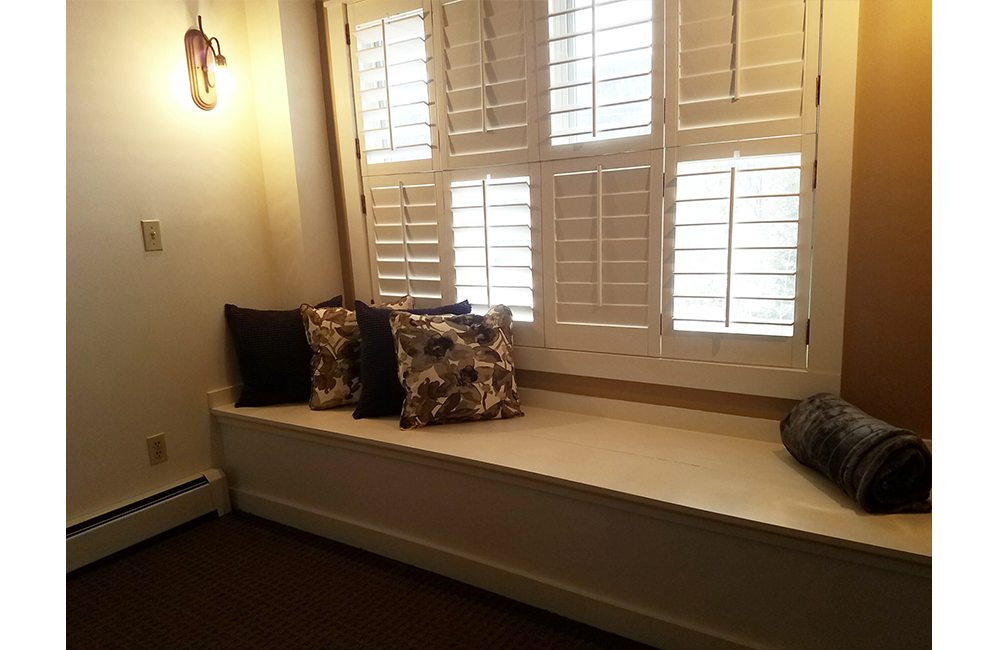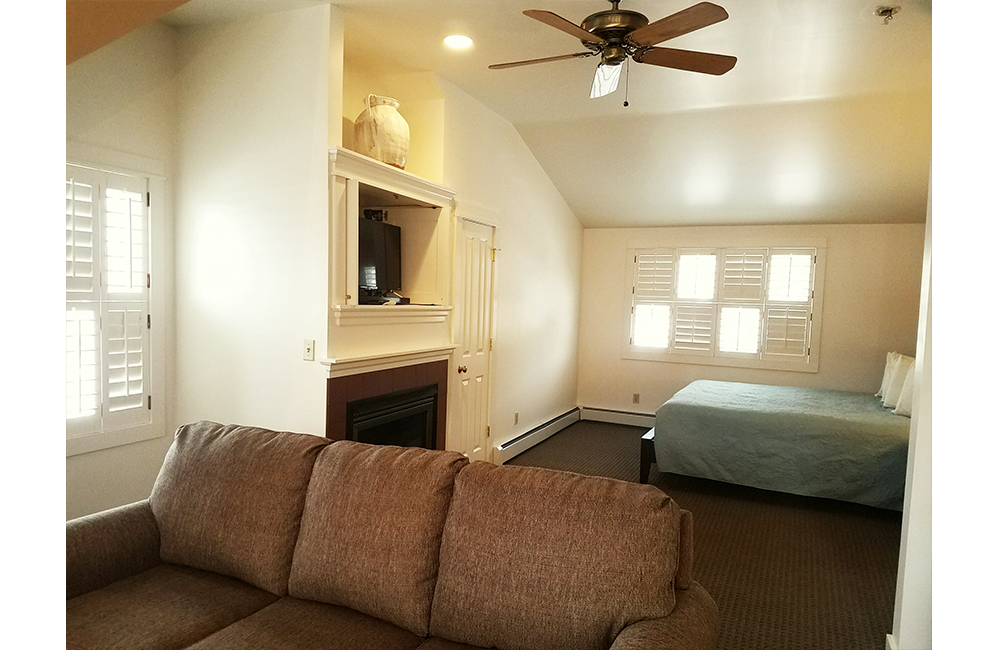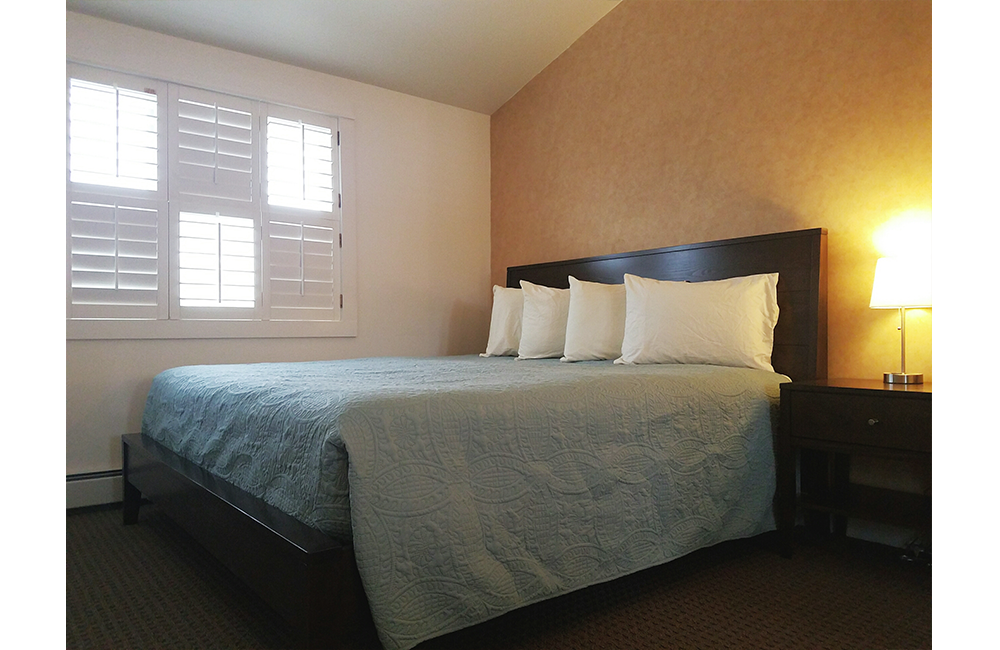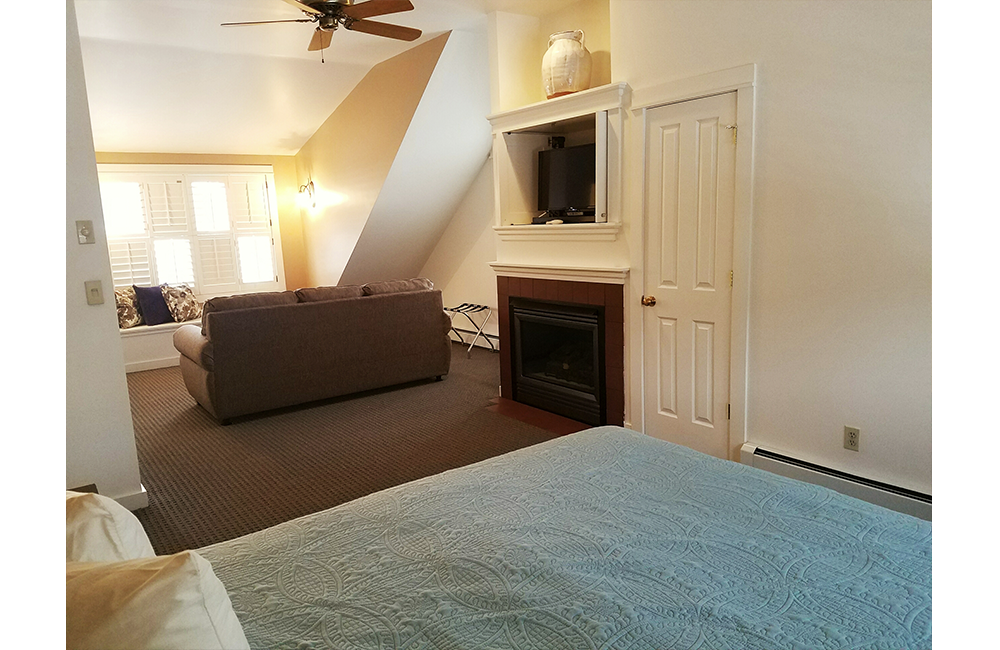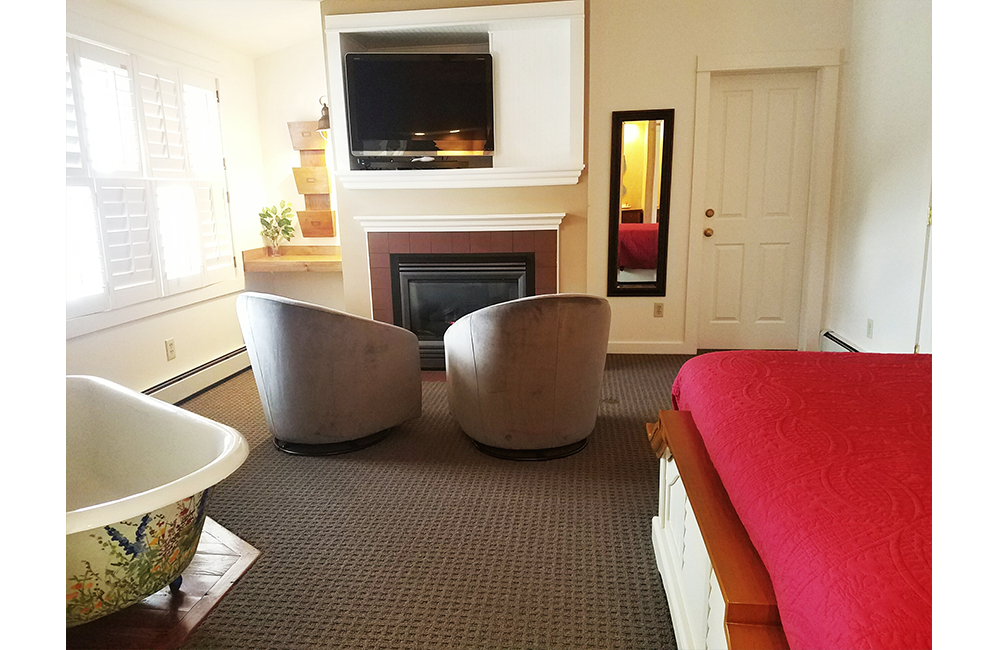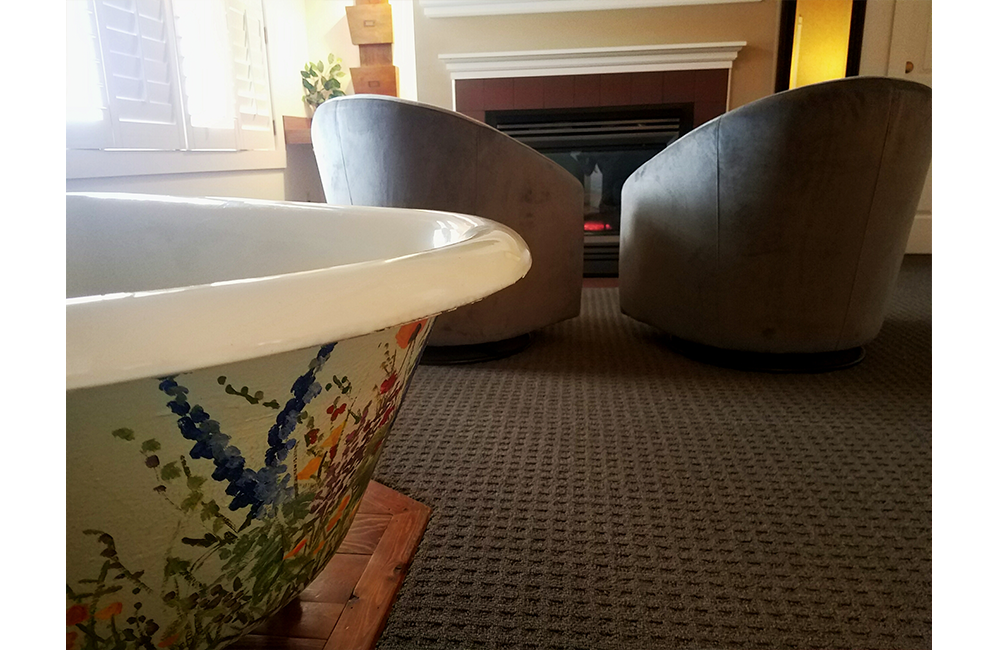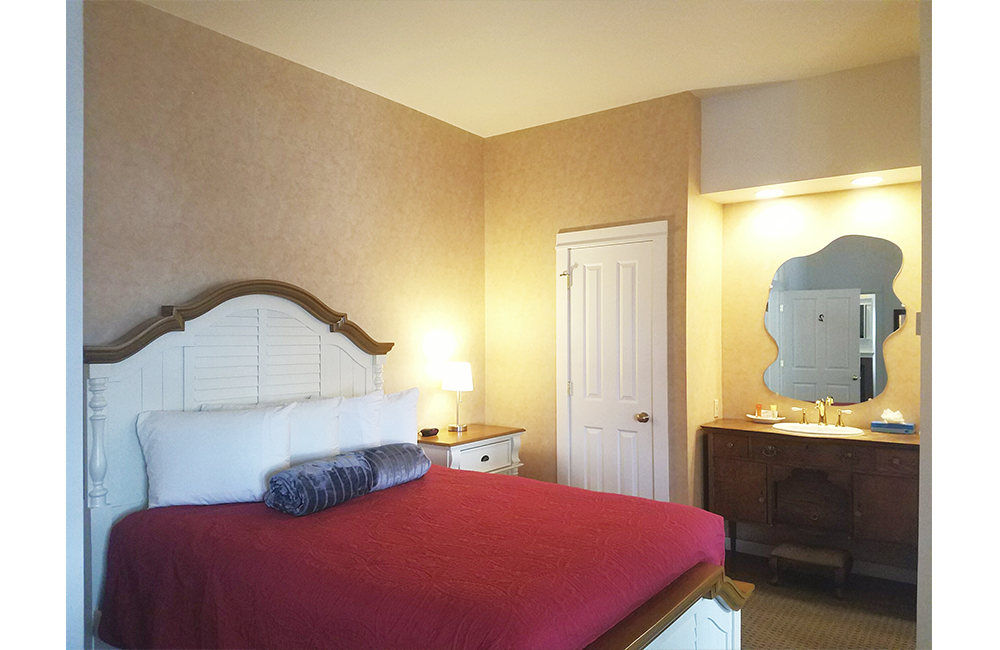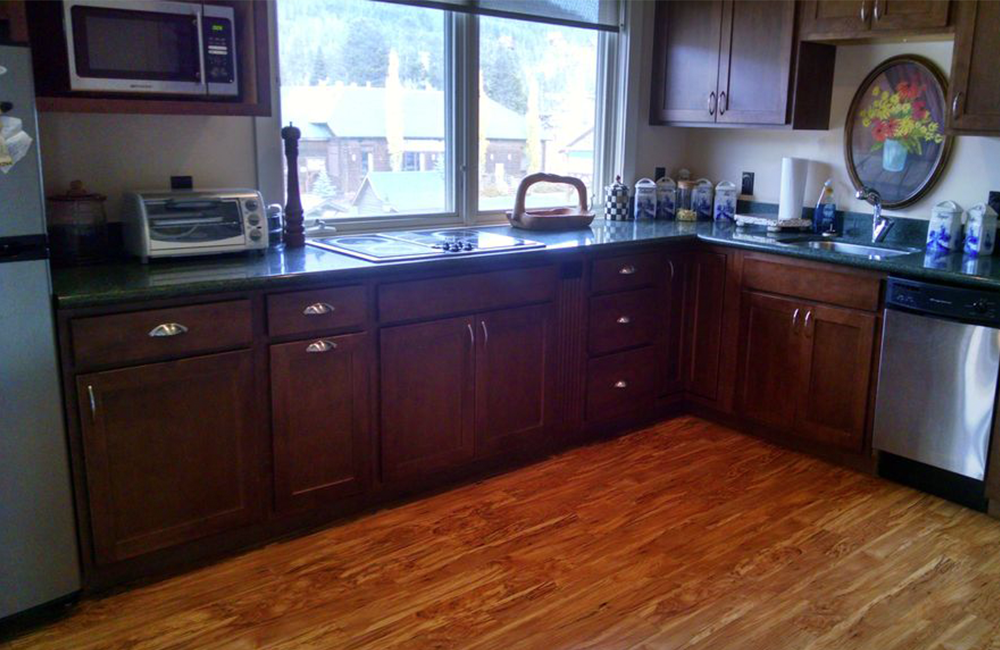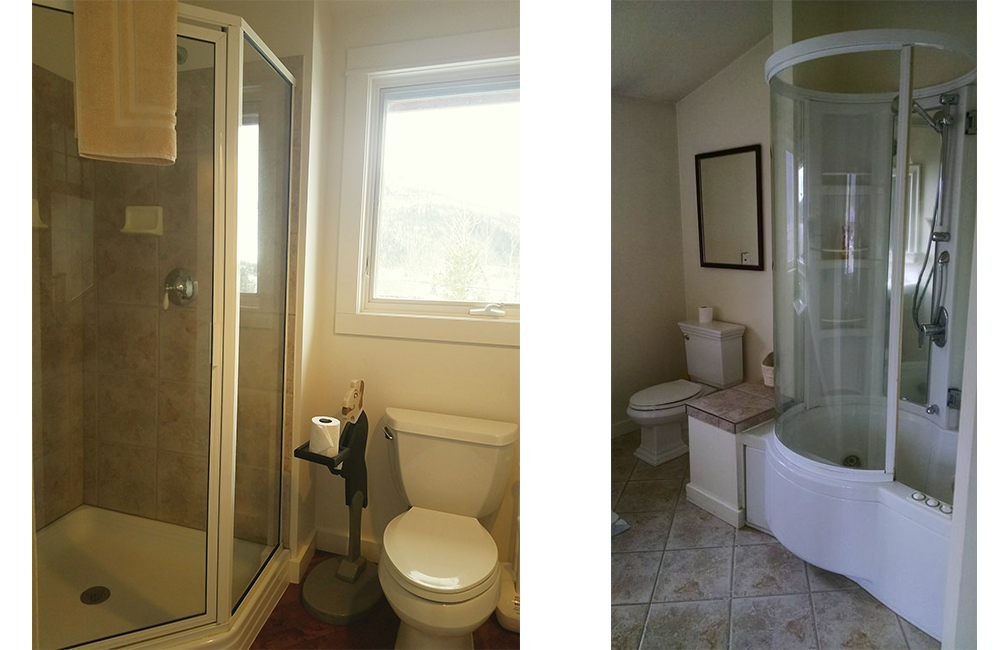 This luxury penthouse, located on the 3rd floor at 1000 Grand Avenue, includes 3 bedrooms with a living area, fireplace and bathroom in each of the 3 bedrooms, and a common kitchen area in the middle. Your view on one side is overlooking Grand Lake and on the other side overlooking Grand Lake's Town Park. The Penthouse is a great place for fun, and has easy access to Rocky Mountain National Park (in both the summer and winter). In the winter, you can even snowmobile to any of the groomed trails directly from the property! It is located 1/2 block from Grand Lake beach in the heart of Grand Lake Village. This property can be rented either by the week (from Saturday-to-Saturday), or by the month*.
*The Penthouse at 1000 Grand is currently undergoing a remodel and will be receiving new paint, carpeting and furniture; however, our staff is currently accepting reservations for Summer of 2018! Give us a call at 970-627-3580.
Weekly Rental Rates
| Check-In | Check-Out | Price per week | # Days |
| --- | --- | --- | --- |
| February 1, 2018 | May 31, 2018 | $1,400 | 7 |
| June 30, 2018 | July 7, 2018 | $2,100 | 7 |
| July 7, 2018 | July 14, 2018 | $2,100 | 7 |
| July 14, 2018 | July 23, 2018 | $2,700 | 9 |
| August 1, 2018 | August 11, 2018 | $3,000 | 10 |
Weekly Rentals (Saturday-Saturday) Aug 2018 – May 2020
| Months/Dates | Price per week |
| --- | --- |
| Aug 11, 2018 thru Sept 30, 2018 | $1,750 |
| Oct 2018 thru May 2019 | $1,400 |
| June 2019 thru Sept 2019 | $2,100 |
| Oct 2019 thru May 2020 | $1,400 |
Monthly Rental Rates
| Month(s) | Price per Month |
| --- | --- |
| January – May | $3,875 |
| June | $5,250 |
| July – August | $6,200 |
| September | $5,250 |
| October – December | $3,875 |
We all hate fine print but we do need to make sure you are aware of our terms and conditions so that your stay is as pleasurable as possible. You can view the different sections by clicking the tabs above, or clicking "Next" on your mobile device.

DEPOSIT: Fifty percent (50%) of the rental amount is due when the reservation is made. The balance is due upon arrival.

CANCELLATION POLICY: If the reservation is cancelled more than two months before arrival, you will receive a refund, less a $250.00 processing fee. If canceled less than two months before arrival, deposits are non-refundable. Guests who do not arrive on their reserved day of arrival by 7:00pm (unless other arrangements have been made) will lose their deposit and reservation. There are no refunds for unused time due to late arrival or early departures. The purpose of this policy is to encourage you to notify us if you are not coming or you will be arriving late.

CHECK-IN/CHECK-OUT TIMES:

Check-in time: 4:00pm on the day of your arrival (Check-in is at the Western Riviera Motel, where you will receive directions and keys. The address for check-in is 419 Garfield Street in the center of downtown Grand Lake)

Check-out time: 10:00am on the day of your departure

Please Note: Office Hours are from 8am to 9pm during the summer months (May-September), and 9am to 8pm all other times. If you find you will be arriving later than 8pm, please contact the office to arrange a late check-in.

TELEPHONE: There is no charge for local, toll free, or domestic long-distance calls; however, for international calls, you would need to use a personal calling card.

NO PETS:

For the safety of your pets and guests we ask that you leave your pets at home. It is not that we do not love your furry loved ones, but due to allergies and wellness, we cannot allow pets on the premises. Another reason for this is the wildlife here (e.g., mountain lions and bears – Oh my!); it really is safer for your pets. So we ask that you please leave your pets at home or make arrangements for them to stay with Mountain Mongrels during your stay. Additional information is available on their

website

, or by calling, 970-531-0837. There is a minimum $250 charge for stowaway pets, and you will be asked to leave with no refund.

NO SMOKING: For the comfort of all guests, we do not allow smoking in any of the rooms (this includes in doorways or near an open window). Smoking is only permitted outdoors on the lower deck. We ask smokers to please honor Colorado State Law requiring smokers to be a minimum of 15 feet away from doors, windows, and public areas. There is a minimum $250 charge for smoking in the rooms.
View From Above