Seasons
We are open all year long!
Every season has something remarkable about it here in Grand Lake.
Take a look at our paradise throughout the 4 seasons.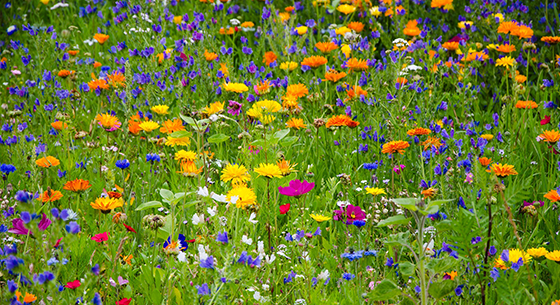 The flowers are blooming and the birds are singing! Spring is the season of renewal and awakening; when you can experience the first sightings of new offspring like moose, deer, and black bears, and welcome the hummingbirds back to their nesting grounds. Come see the wonder and excitement of spring time!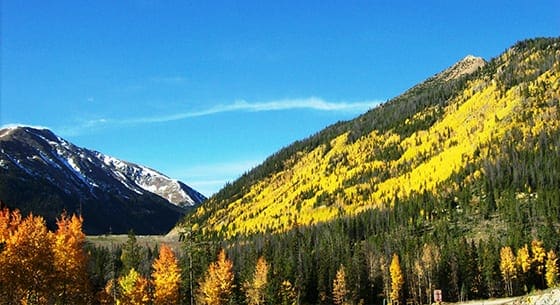 Fall is amazing in colors, sights and sounds. An absolute beauty to behold. The quaking of the bright golden Aspen leaves against the crisp blue Colorado sky and the bugling of the elk truly is spectacular! Hikers, kayakers, canoers, bikers, golfers and fly-fishers enjoy the beauty of the season, and our Fall Festival before the snow begins to fly.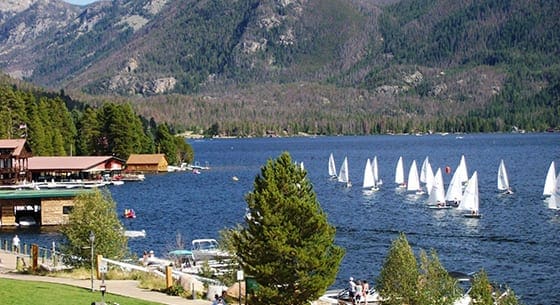 Summer is our high season, when our lake and town are at its busiest – the Rocky Mountain Repertory Theatre is in full swing, fireworks explode over the lake on the 4th of July, antique wooden boats tie up to the docks, Bingo is being played in the park, and the beach area is filled with families, friends, and fun!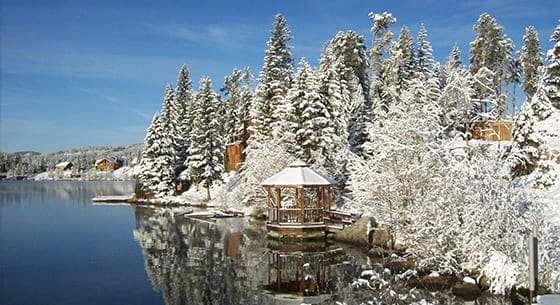 As the snow begins to fall, Grand Lake becomes a winter wonderland. The wildlife heads for lower elevations, the frozen lakes welcome back the ice fishers, and the skating rink and trails are groomed for skaters, snowshoers, cross-country skiers and snowmobilers. Snow covered trees, snowmobiling, skiing, ice fishing. Need we say more?